1:1 Multi-Channel Marketing
Cross-media marketing uses targeted communications delivered across multiple media channels. The ultimate in 1:1 cross-media marketing is when your business has two-way personalized dialogues with each and every customer through the medium of their choice.
As you learn more about your customers and reflect that information throughout your communications, across a variety of media, you can transform that relationship into a more loyal and strategic one. THP Creative Group offers powerful cross-media marketing solutions spanning print, web, email and mobile communications and serves a wide variety of customer requirements.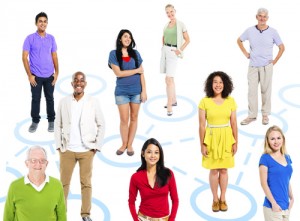 Featuring:
+ Variable Data Printing (VDP)
+ Data Capture and Management
+ Cross Media Communications
+ Campaign Management
+ Marketing Analytics
+ E-Mail Services